Reviews for inThrive Chiropractic
We know in today's society reviews are important. We invite you to read through what some of our patients are saying about Dr. Wurts!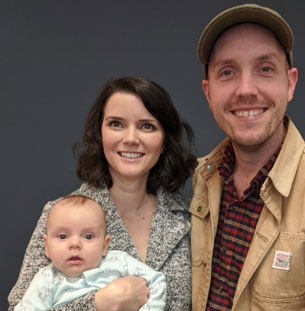 Our Baby's Overall Comfort Seems Better
Our baby showed signs of discomfort since birth but peaking at 3-4 months. He was curling up, favoring one side of his body, latching and reflux issues. We started seeing Dr. Randy and within a week saw improvements. Our baby's overall comfort seems better. He eats better is happier. I wish I had sought chiropractic help for my baby sooner!
– Bree M.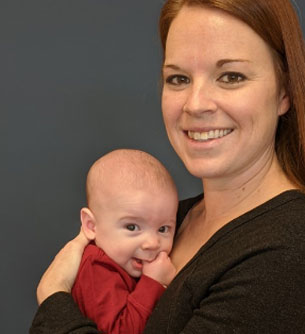 Bedtime is Easier
The biggest improvement for Caleb has been that bedtime is no longer a 45-minute battle. I am actually able to sit and rock my baby to sleep.
- Kimberly M.
Never Stops Smiling!
Came to see Dr. Randy and it's like we have a whole boy. He's saying more words, never stops smiling! We can't thank Dr. Randy Enough!
– Casey B.
Goes the Extra Mile
I've been to a few chiropractors before Dr. Wurts and in many ways his practice is similar to the previous practitioners I have seen. What makes the difference in this practice is the willing and deliberate effort of Dr. Wurts to understand and educate the client of the abnormalities that exist in a patient's life. From thorough diagnostic practices to specific and pertinent information regarding the patient's health, Dr. Wurts goes the extra mile to ensure the person receiving treatment is informed and on a path to a healthier lifestyle. I would recommend anyone with issues in posture, general discomfort, or physiological problems to see Dr. Wurts. He can and will go to the furthest extent to ensure a patient is back to a pattern of healthy living.
– Thomas W.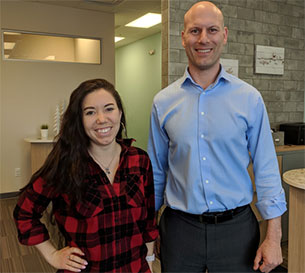 No More Missing Out on Life!
No more Migraines!!!
I'm so happy I don't have to take medicine or miss out anymore!
This has been such a positive experience! They are so attentive to my needs! I am treated like more than just another patient and my time is always respected. I love this place! Thank you!
– Kristen Z.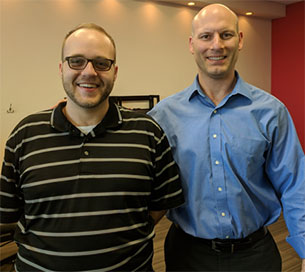 Re-motivated Me to Work on My Health
The original reason I started care was for my neck, low back and knee pain that I had for 10+ years. I had tried using a personal trainer with exercising, stretching, yoga, massage and using hot and cold packs. Since coming to the office, I do not have an overactive appetite, I also noticed it helped with my numbness in my fingertips and it feels like my blood is flowing much better now! Chiropractic care has re-motivated me to work on my health, because I'm seeing results I have been working towards for the better of a decade! Dr. Randy and Crystal are amazing people to work with and I love their attitudes! For people that are suffering I would say do your research, I'm sure there's just as many bad chiropractors out there but Dr. Randy is DEFINITELY a good one!! I just want to say thank you for all the optimism and encouragement! Also, thank you for the occasional letter too, it always makes me smile.
-Matthew J.
Thorough and Professional
I appreciate how thorough the initial exam was and how clear the treatment plan was. Always professional and relaxed atmosphere. Wish I would have started coming to Dr. Randy sooner! 100% trust my child's care with Dr. Randy. Great with working with kids!
– Ashley O.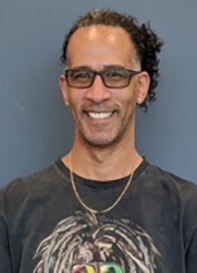 Living Life on MY Terms Again
I was suffering with pain and discomfort after having a total right hip replacement. I was stiff and not able to move as well as I once had. As a result, I did not feel like myself. I was sluggish, my energy was low, and somewhat depressed as I thought this is life will be like from here on out.
It was after the 2-3rd visit that I knew something was working. I felt looser and more flexible. When I woke up in the morning I could move better.
My experience at inThrive has been wonderful. I get shown "tips and tricks" that will help me recover. Most of all, I was shown that did not have live the way I was living. I was given hope that I could enjoy the life that I once had before.
Now that much of pain and discomfort has greatly improved, I can enjoy my passion in life again, dancing. And I can do more of it as well. Now I can feel safe mountain biking as well which is something that I did not think I could do again.
– Renshawn L.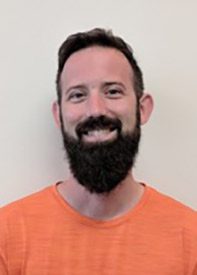 Goodbye Back Pain, Hello Playing with my Kids Again
It was December 31 2017 when I turned and felt a sharp pain in my lower back. The pain level was constant however, when I tried to move, it went up to a 9/10 and this stayed that way for 2 days before my visit with Dr. Wurts.
In the past, I would just stretch but this was not working this time. I like to be active with my kids, but I was unable to do that due to the pain. Even sitting was a problem.
The care that I received not only decreased the pain and tension in my lower back, but it also improved my posture and helped with some digestive issues I was dealing with.
Now that my problems are corrected I am able to stay active with exercise, the kids' sports and the daily outdoors.
Dr. Wurts and Crystal are exceptional and friendly. As you as you walk in the door you are greeted with a "How are you doing?" How have you been?" or some other genuine question about your day or week. They are always asking how the family is doing by name. I highly recommend seeing Dr. Wurts
I did not mention that Dr. Wurts had the office phone forwarded to his cell phone. He answered and came in on News Day to help me even though he was closed. This type of service and personal care was above and beyond with it being a holiday.
– Joel S.
Better Endurance & Recovery Time
I commute by bike to work 50 miles / day. I attend boot camp every day during the winter along with running. I participate in endurance events. Since seeing Dr. Wurts, my recovery time after my workouts is amazing. I don't get sore and stiff like I used to and if I do it isn't nearly as bad. Also, better endurance.
-Brenda A.
Ready to get Started?
---
inThrive Chiropractic Reviews | (614) 705-6567