Meet Dr. Randy Wurts
You can place your trust in our expert, compassionate care!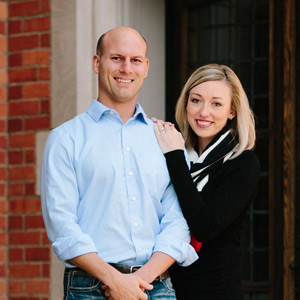 Since 2004, Dr. Wurts has delivered individualized chiropractic treatment to family members of every age, from children and moms-to-be to grandparents and weekend warriors. At inThrive Chiropractic we emphasize a precise, comfortable approach to getting you out of pain and illness and moving you towards health and wellness. Dr. Wurts has taken extra training in pediatric chiropractic care and pregnancy chiropractic care. This makes it easy for the entire family get care at one location. People occasionally injure other parts of their body too. So, Dr. Wurts may be able to help you with your shoulder, wrist, ankles, knees and other joints to reduce your pain, increase movement and get you back to living life.
How it All Began
While in the second grade, the young Dr. Wurts was ill to the point that his mom had to take him out of school. His back was hurting, his joints ached, and he was so nauseated that his mom had to pull off to the side of the road. If you have children, you know why. It was then that his mother took him to a different type of doctor. Rather than looking at this throat and taking his temperature, this doctor examined his back and neck instead. This doctor was a chiropractor. After the chiropractor examined him, the chiropractor gave him his first adjustment.
"A few hours after the adjustment, I felt amazing!" ~ Dr. Wurts
That chiropractic experience had a profound impact on Dr. Wurts, leading him to a fascination with natural health, healing and a career as a chiropractor. He is now assisting others who are suffering just as he had years ago.
A Life of Loyal Service
Dr. Wurts received his Doctor of Chiropractic degree from Palmer College of Chiropractic in Davenport, Iowa. Dr. Wurts has undergone extensive coursework through International Chiropractic Pediatric Association (ICPA). In addition to being a member of the ICPA, he also holds membership in the following organizations:
Staying Active in Columbus
Dr. Wurts enjoys quality time with his wife, Kelly. High Banks Metro Park is one of their local favorites. They also attend Grace Church of Powell, where they co-teach first grade Sunday School. Regular chiropractic care helps Dr. Wurts stay healthy, active and able to adapt to life's challenges.
Contact us today to find out how we can assist you. We are here to help.
---
Chiropractor Columbus | (614) 705-6567