Pregnancy Chiropractic at inThrive Chiropractic
Experience the Benefits of Pregnancy Care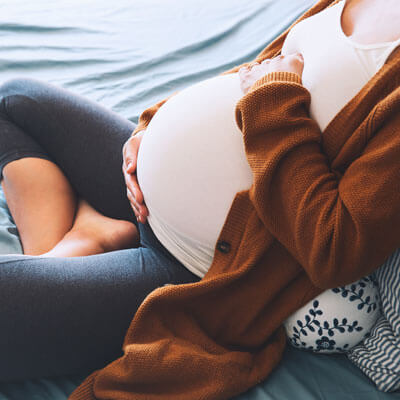 What should be a joyous time can seem like a "right of passage" into motherhood. With the aches, pains, nausea, heartburn, swollen ankles and all the discomforts associated with pregnancy.
However, it does not have to be this way! It's been our experience that women who are adjusted regularly during their pregnancies have a far greater chance of enjoying their pregnancy and experience a more satisfying birth of their baby. Many of their symptoms clear up and pregnancy becomes more enjoyable without the use of medications.
We recommend starting care as soon as you know you are pregnant. The last 20 weeks of the pregnancy are particularly important, as the joints and ligaments start to become more relaxed in preparation for the upcoming birth. If there are underlying problems that did not show up before, they usually do now with the extra demands on your body.
After experiencing chiropractic care at inThrive Chiropractic, many moms-to-be report significant improvements with:
Less back and hip pain
More Energy
Feeling stronger in the pelvic region
Much less or no round ligament pain (sore spots near the groin area)
Walking more balanced and steady
Resolved pain in the front or back of the legs (with or without numbness)
Baby is moving more, and position is better
Feel more confident during pregnancy and for labor and delivery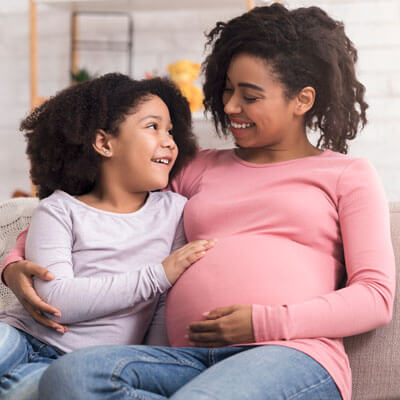 Support Your Baby's Health & Development
When you're relaxed and comfortable, your baby thrives. Chiropractic care promotes a healthier nervous system development for your baby by relieving stress on your body. Plus, a properly aligned pelvis and optimal baby positioning contribute to a smoother labor and delivery experience.
We are happy to work with your midwife, doula, physical therapist or OB/GYN to explain your care & point out any precautions or issues. When we talk, you win.
Dr. Randy treated me throughout my pregnancy. I can truly say he changed what was a miserable pregnancy, full of hip and back pain, to an enjoyable and healthy one. I thought pregnancy had to be painful and uncomfortable, but I was wrong.

From day one, Dr. Randy restored my confidence with the full exam, and starting care was a no-brainer. With the first few adjustments, I saw relief and I am not only back to myself, but I am able to run and bike in my 3rd trimester! My quality of life is incredible.
Safe Care with a Special Touch
Chiropractic care during pregnancy is not only safe but highly beneficial for both mom and baby. As you progress through your pregnancy, Dr. Randy will tailor the adjustments to your specific needs. One specialized adjustment technique is called the Webster Technique. This research-based technique involves a specific chiropractic analysis of the pelvis, with emphasis on the movement of the tailbone and its associated nerves. It is all about improving mom to create a great environment for the baby.
We feature specialized adjusting tables that allow mom to comfortably lie on her stomach while being adjusted and receiving care. During the adjustment itself, our goal is to correct any spinal or pelvic imbalance gently and safely by restoring proper nerve function resulting in stronger and more balanced muscles.
A bonus adjustment. Once women experience an ankle adjustment, they want it every time. It truly helps the feet feel lighter and the body feel more balanced.
Postpartum Care: The 4th Trimester Triathlon
From what women tell us, pregnancy is like a marathon. If that is the case, then postpartum can seem like a triathlon. This time can be incredibly challenging for moms as they not only are recovering from labor and delivery, but now caring for a new baby(s) as well. Plus, mom may be chasing siblings around too. Chiropractic care during this time is designed to speed up the recovery process and give you "mom energy" to help you feel like yourself again.
Ready for a Happier, Healthier Pregnancy?
Experience the difference that chiropractic care can make during your pregnancy. Our team can't wait to help you feel your best! Contact the practice today to get started with your first appointment.
---
Pregnancy Chiropractic Columbus, Lewis Center, Westerville OH | (614) 705-6567