About Us
A Practice You Can Put Your Trust In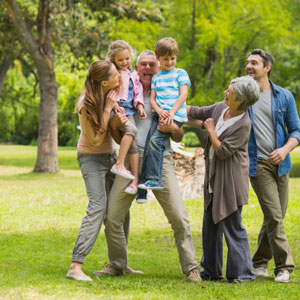 Dr. Randy Wurts opened his first office in Green Springs Ohio in 2004. He is now serving you in Columbus and the surrounding northern suburbs. The mission at inThrive Chiropractic is to help you and your family members of every age with a convenient, patient-centered approach to chiropractic care.
Our Philosophy
Health can be our most valuable asset. It should add value to your life. However, we generally meet people after they have lost some of their health and it is now affecting their life. Now their health is costing them, becoming a liability. Costing them their sleep, their ability to move, work, relationships or the other important things they live for. We consider it a privilege to help you solve your health problems so your health adds value as it becomes an asset to you once again.
A Haven of Hope
Most patients come into our office expecting a particular result. They come in for the most important reason – their reason! We realize this and first seek to understand your concerns, then we can provide a solution to address your concerns.
Our hope is for you to achieve your desired outcome. We do this by first listening to you, investigating the cause of your problem, and then creating a plan to achieve your desired outcome.
Our mission is to empower our patients. We accomplish this through individualized care, personal touch, and consistent encouragement.
Our vision is to create a healthier community. When you are healthier, your family is as well. Healthy families will lend to a vibrant community.
We believe that when you thrive on the inside, you also thrive on the outside. Lasting health begins from within, and expert chiropractic care helps to make this a reality.
The Life-affirming Nature of Chiropractic Care
One of Dr. Wurts's patients was a 7 year old girl who was dealing with chronic infections and respiratory issues since she was 10 months old. She had experienced multiple medical doctor visits and hospital stays from bouts with bronchitis and pneumonia that were developing into asthma. She was forced to stay inside when her symptoms flared not allowing her to live a quality life. Taylor was timid and desired little interaction with others.
After starting chiropractic care, Taylor has become much more resilient to infections and her doctor visits and hospital stays have been greatly reduced. It was the healthiest she had been her entire life. Not only that, but she started to come out of her shell and express a personality that was hidden.
What do you think her life would be like 2, 5, 10 , 20 years from now had she kept doing what she was doing prior to chiropractic care? What do you think the rest of her life will be like now that she is healthier? Please realize, there are options for you and your child.
Cases like this one are why we are passionate about creating value for our patients, whether it is through removing discomfort or enriching a life. You can read the full testimonial and others by visiting the testimonial page.
An Evolving Passion
Dr. Wurts's passion has evolved over the years simply by observing patient results and the added joy he often brings to the lives of our patients. We've also noticed that, although expert care is what is called for, it's caring deeply for the people we work with that makes a difference.
---
About inThrive Chiropractic | (614) 705-6567